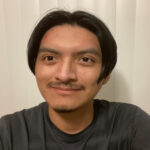 Brandon Rodriguez
Undergraduate Digital Storytelling Intern
brodri69@montgomerycollege.edu
Brandon Rodriguez has been part of the Digital Storytelling Internship since spring 2022. After participating in the internship, he decided to major in Media Production to work with others to tell their own unique stories.  He hopes to inspire others to share their stories.  In his free time he creates music, edits videos, and practices photography.