Congratulations to the 2022 Summer Fellows!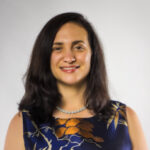 Loren Henderson, Associate Professor, Department of Sociology, Anthropology, and Public Health
Black Farmers: Farming in the Midst of Racial Discrimination and the COVID-19 Pandemic
This project aims to investigate the lived experiences of Black farmers in the United States farming in the midst of systemic racism under COVID-19. The project will address: 1) Black farmers' expertise and experiences with establishing and maintaining farms under the onslaught of systemic racism, residential segregation, and COVID-19 2) paying specific attention to Black farmers' use of governmental and private financial resources and their understanding of social policies that impact their ability to establish or maintain their farms. As such, this project could be used to provide suggestions for public policy makers and Black Farmers to address social policies that enhance the ability for Black Farmers to establish and maintain their farms in the United States.
---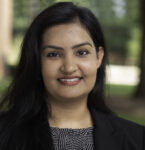 Tasneem Khambaty, Assistant Professor, Department of Psychology
Relations of Diabetes Biomarkers to Trajectories of Functional Status and Race-Related Disparities in the HANDLS study
Type 2 diabetes is a chronic degenerative endocrine disease that is highly prevalent worldwide, is among the leading causes of death, and results in high financial costs, lost productivity, and severe complications and disability.  Diabetes disproportionately affects African Americans, among whom rates of diabetes-related complications, and overall morbidity and mortality are much greater than among Non-Hispanic Whites.  Alarmingly, recent evidence indicates that the average age of diabetes diagnosis and onset of complications is decreasing and that diabetes-related complications and functional declines are occurring at earlier stages of disease pathophysiology, resulting in an accelerated aging trajectory.  This evidence underscores the critical need to understand diabetes-related decline in functional status at younger ages; and elucidate race-related disparities in these associations, in an effort to mitigate this major public health concern. However, research is limited by use of largely cross-sectional designs. Further, it is unclear whether declines in functional status occur at earlier stages of diabetes (i.e., prediabetes) among middle-aged adults, and whether these earlier declines are worse in African Americans. Therefore, we propose the first examination of longitudinal covariation of key diabetes biomarkers (HbA1c, fasting glucose, HOMA-IR) with functional status in largely middle-aged African Americans and Whites.The project will greatly leverage resources by examining available data from the Healthy Aging in Neighborhoods of Diversity across the Life Span (HANDLS) study, an ongoing population-based longitudinal study that includes a diverse representation of African American and White men and women (ages 30–64 years at baseline) of varying socioeconomic status living in Baltimore, MD.  Accomplishing our aims will yield a deeper understanding of declines in functional status associated with this highly prevalent, chronic, and debilitating disease; and race-related disparities in these associations.  As such, this research project has clinical translational and public health implications for delaying diabetes-related accelerated aging and preserving functional independence.
---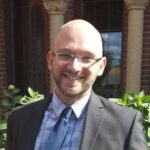 Eric Stokan, Assistant Professor, Department of Political Science
Capturing Public Sentiment of Economic Development Decisions through Twitter
Local governments today are attempting to balance the goals of economic growth and social equity alongside environmental sustainability (Osgood, Opp, and Demasters, 2017; Zheng and Warner, 2010). Yet, the prioritization of their policies to these ends are shaped by a large number of forces and actors both internal and external to their controls (Deslatteand Stokan, 2020; Stokan and Deslatte, 2020; Stokan, Deslatte, and Hatch, 2020). Research has demonstrated the role of many of these factors but has given scant attention to citizens and other stakeholders in the process. To rectify this, this project will use 1.8 million Tweetscovering large-scale economic development decisions and policies (e.g. Amazon HQ2, FoxConn,etc.) from 600,000 unique Twitter users. Comparing perceptions of different economic stakeholders (public, political officials, bureaucrats, news media, academics, and others), this research aims to explain how public sentiment shapes, and is shaped by, economic development decisions at various phases of the public announcement process for these decisions. Importantly, given the electoral consequences, it compares sentiment shifts for residents in the states that "win" and "lose" out on attracting large scale economic development projects.
---
Prior awardees include Marina Adler (SAPH), Keisha Allen (EDUC), Dena Aufseeser (GES), Amy Bhatt (GWST), William Blake (POLI), Bambi Chapin (SAPH), Christy Chapin (HIST), Sarah Chard (SAPH), Dennis Coates (ECON), Jeffrey Davis (POLI), Amy Froide (HIST), Tim Gindling (ECON), Irina Golubeva (MLLI), David Greenberg (ECON), Brian Grodsky (POLI), Andrea Kalfoglou (SAPH), Douglas Lamdin (ECON), Jiyoon Lee (EDUC), Tania Lizarazo (MLLI), Camee Maddox-Wingfield (SAPH), Christine Mair (SAPH), Marvin Mandell (PUBL), Susan McDonough (HIST), Zoe McLaren (PUBL), Nancy Miller (PUBL), Sara Poggio (MLLI), Bob Rubinstein (SAPH), Dena T. Smith (SAPH), Nianshen Song (HIST), Fernando Tormos-Aponte (PUBL), Christelle Viauroux (ECON), and Noor Zaidi (HIST).